Should you take Probiotics if you have Candida?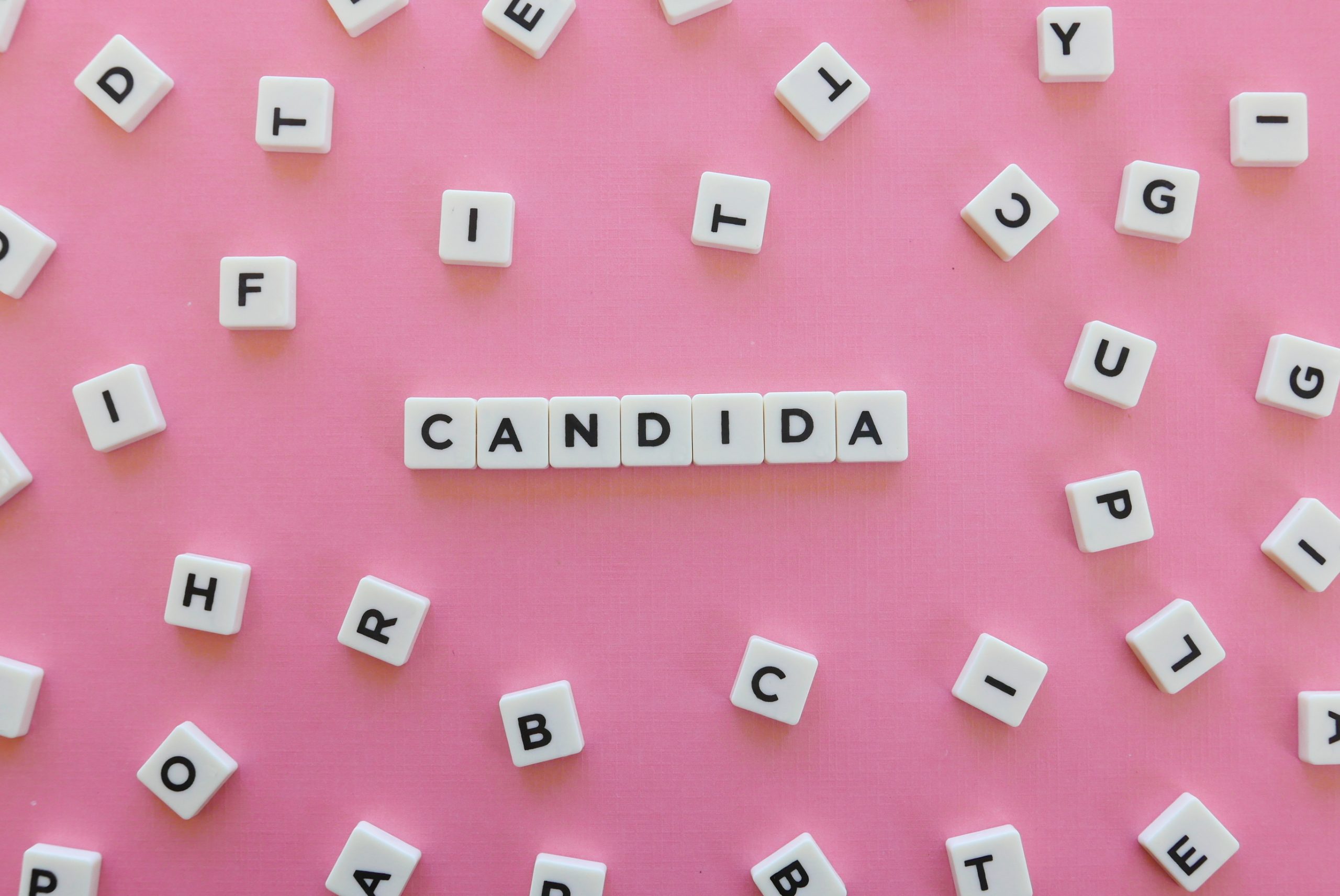 As an affiliate, we may earn a commission from qualifying purchases. We get commissions for purchases made through links on this website from Amazon and other third parties.
Candida is a fungus that can cause an infection in your mouth, throat, stomach, or vagina. 
If you have Candida, you may feel like you're constantly fighting an uphill battle against this infection. You may be feeling tired, bloated, and generally uncomfortable.
Probiotics are one way to help treat Candida. Probiotics are good bacteria that can help to restore balance in your gut and support your immune system.
In this blog, we examine the various symptoms of Candida and what is needed to restore the balance of your gut flora.
What is Candida and what are the symptoms of an overgrowth
Candida is a Candida Albicans, an organism that lives in the digestive tract and other body areas. It is usually harmless unless it becomes overgrown (also known as Candidiasis). Candida can be passed from one person to another through sexual contact or shared items such as towels, razors, or nail clippers.
These yeast infections can cause burning, itching, and pain in the Candida Albicans overgrowth areas. In severe cases, Candidiasis can lead to life-threatening blood infections. Candida is treated with antifungal medications. People with weakened immune systems are more likely to develop Candidiasis.
Symptoms of Candidiasis can vary depending on the location of the infection. Candida albicans overgrowth in the mouth or throat is called thrush, while Candidiasis of the genitals is commonly referred to as a yeast infection.
There are many symptoms associated with Candida overgrowth. They can be grouped into four main categories: gastrointestinal, dermatologic, neurological, and immunological.
Gastrointestinal Candida symptoms include abdominal bloating and pain, excessive gas, diarrhea or constipation (or alternating between the two), nausea, and vomiting.
Dermatologic Candida symptoms include skin rashes (including diaper rash in babies), hives, athlete's foot, and nail fungus.
Neurological Candida symptoms include headache, dizziness, fatigue, brain fog, depression, anxiety, and difficulty concentrating.
Immunological Candida symptoms include recurrent infections (such as sinus infections or vaginal yeast infections) and allergies.
If you suspect that you have Candida overgrowth, it's important to see a healthcare provider for proper diagnosis and treatment. Candida Albicans overgrowth can cause serious health complications if left untreated.
How can probiotics help to treat Candida overgrowth in the gut?
Probiotics are good for treating Candida overgrowth because they help to restore the balance of bacteria that keep Candida from growing out of control.
Some probiotics that have been shown to be effective in treating Candida overgrowth are Lactobacillus acidophilus, Lactobacillus rhamnosus, and Saccharomyces boulardii. Probiotics can be taken in supplement form or found in fermented foods like yogurt, kimchi, sauerkraut, and kombucha.
The Candida diet is also thought to be helpful in treating Candida overgrowth. This diet eliminates sugar, white flour, yeast, and other foods that Candida thrives on. It also includes plenty of probiotic-rich fermented foods, as well as non-starchy vegetables and healthy fats.
How probiotics can help to restore balance in the gut flora
You might not know it, but your gut is home to a diverse ecosystem of microorganisms. These microbes form the gut flora that helps break down food and produce vitamins for the body. The balance of these bacteria in our stomachs can be disrupted by factors such as stress or diet changes, which cause Candida overgrowth.
When this happens Candida can start to break down the intestinal wall, leading to digestive problems and a weakened immune system.
Probiotics are live microorganisms that can help to restore the balance of gut flora, and Candida is no exception. Probiotics for Candida can help to control the overgrowth of yeast and promote a healthy gut environment.
There are many different probiotic strains that can be effective for Candida, but some of the most commonly used include:
Lactobacillus acidophilus
Lactobacillus rhamnosus
Bifidobacterium bifidum
Probiotics for Candida are available in many forms, including capsules, powders, and liquids.
If you are considering taking probiotics for Candida, it is important to speak with your healthcare provider first. Probiotics are generally considered safe, but there is a risk of side effects, such as bloating, gas, and diarrhea.
It is also important to choose a high-quality probiotic supplement that contains live and active cultures. Look for a probiotic supplement that has been refrigerated to ensure that the live cultures are still viable.
The different types of probiotics available on the market
Table could not be displayed.
Are there any side effects associated with taking probiotics for Candida treatment?
Probiotics are supplements that contain live bacteria and yeasts. They are used to help restore the balance of good and bad bacteria in the gut. Probiotics can be taken orally or inserted into the vagina. They are available over-the-counter or through a doctor's prescription.
Side effects of probiotics may include:
Most side effects are mild and go away after a few days. If you experience severe side effects, contact your doctor. Probiotics are generally considered safe for most people. However, there is a risk of infection if the probiotic supplement is not manufactured properly.
Probiotics should be taken with caution if you have weakened immunity or are taking antibiotics. Talk to your doctor before taking probiotics if you have any concerns.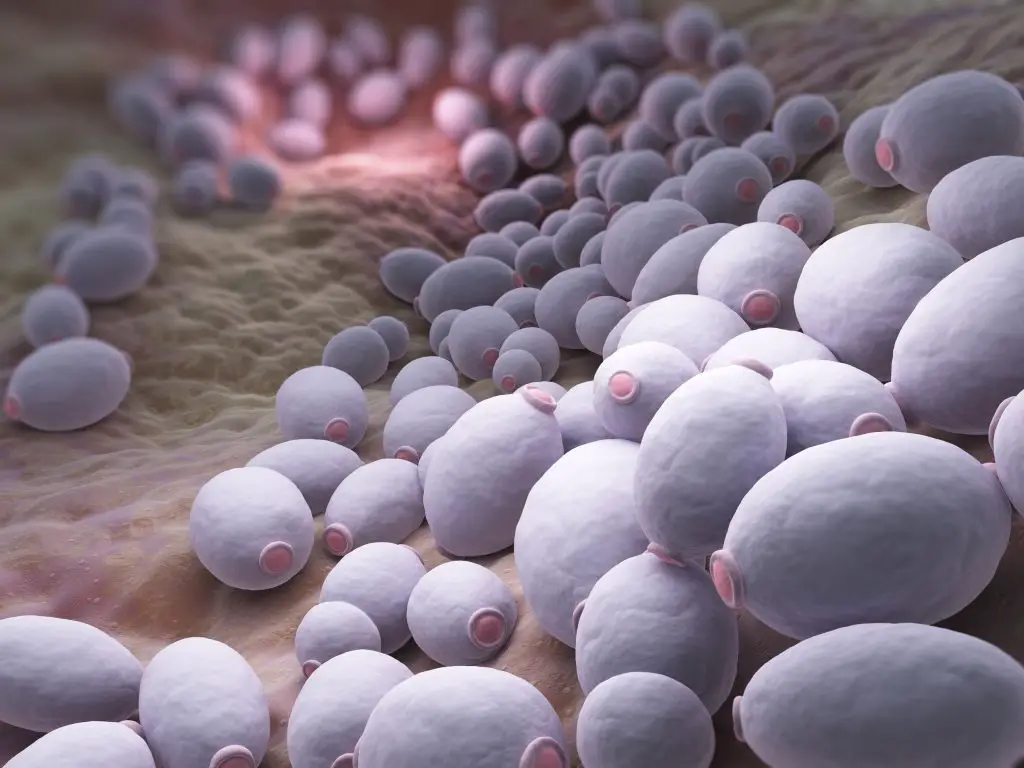 How long should you take probiotics for optimal results against Candida overgrowth?
In general, it is recommended to take probiotics for at least two weeks, but some people may need to take them for longer periods of time. Speak with a healthcare professional to determine the best course of treatment for you.
In conclusion
If you think you have Candida overgrowth, it's important to see your doctor for diagnosis and treatment. While Candida is not usually dangerous, it can cause serious health problems if left untreated. Probiotics may be able to help treat Candida overgrowth and prevent it from coming back.
Probiotics can be a helpful addition to your Candida treatment plan. If you are considering taking probiotics for Candida, be sure to speak with your healthcare provider first to ensure they are right for you.
A quick reminder ..
Should you take probiotics if you have Candida?
Probiotics.tips aim to provide the most up-to-date information, help, and advice for YOU to make informed decisions on Candida. If you are unsure or uncertain and require more clarity, please reach out to us and we will gladly come back and advise you as best we can.
The best means to reach us is via email at info@probiotics.tips or fill out the form on our Contact Us page – click here.
Probiotics.tips
About Us
Our goal is to empower you with concise probiotic guidance for a healthier gut. With expert advice, we provide the knowledge to improve your well-being and navigate the world of probiotics efficiently, ensuring you achieve optimal gut health.
Disclaimer
As an affiliate, we may earn a commission from qualifying purchases. We get commissions for purchases made through links on this website from Amazon and other third parties.
Check these out on Amazon