Millions of women are affected by menopause, but many don't know about the potential benefits of probiotics which can provide some relief.
In this blog, we look at some of the recent studies into the relationship between probiotics and menopause.
For the following reasons, probiotics may be beneficial during menopause: They may lower inflammation throughout the body, which can raise your illness risk. They may help with depression and anxiety symptoms. They may aid in the reduction of high blood pressure and cholesterol.
How probiotics can help with menopausal symptoms
You may be experiencing any one of the following:
hot flashes
night sweats
mood swings
trouble sleeping
weight gain
You're not alone. Over 50% of postmenopausal women report these symptoms.
Recent studies have shown that Probiotics may help ease the symptoms of Menopause. Probiotics are healthy bacteria that occur naturally in your gut. They've been linked to a variety of health benefits like improved digestion, a stronger immune system, and better mental health.
The most recent probiotics and menopause studies
Research on the link between probiotics and menopause is still in its infancy. Only a handful of studies have looked at their effects, but these studies suggest that certain strains may help ease some of the most common symptoms affecting women going through the transition to post-menopause.
This new research offers hope for millions of menopausal women who suffer from uncomfortable symptoms that often interfere with their daily lives.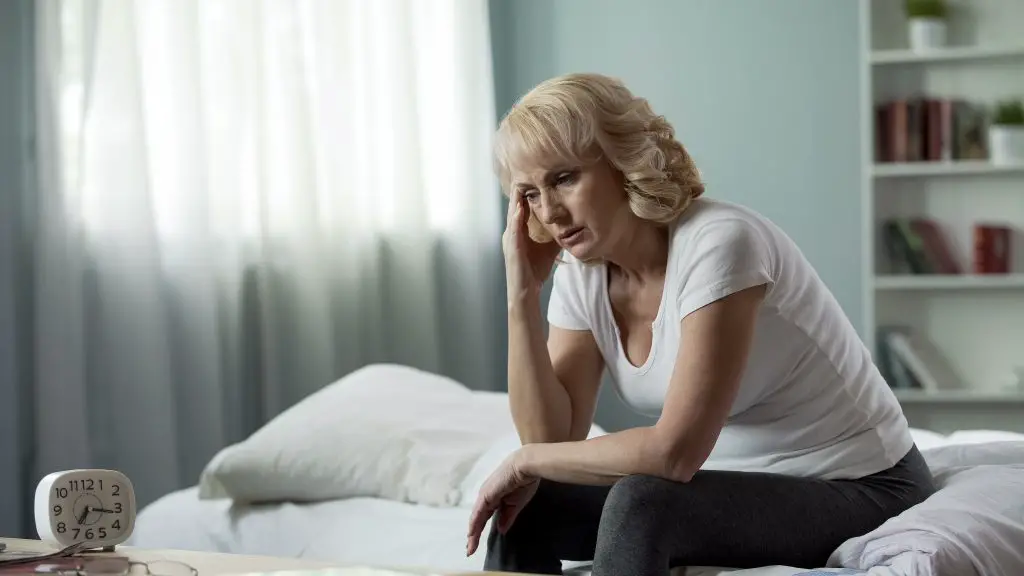 So how exactly can probiotics help?
A 2013 study examined the effects of Lactobacillus acidophilus supplementation on menopausal women. It found that 50 mg per day reduced the frequency and severity of hot flashes, as well as reduced depression, anxiety, and irritability.
In a separate study from 2014, researchers found that Lactobacillus acidophilus supplementation also reduced the severity of hot flashes. They concluded that probiotics can be used as an effective, natural, and safe treatment option for menopausal women who suffer from irritability and mood swings.
These studies indicate that probiotic supplementation with Lactobacillus acidophilus can provide relief by reducing the frequency and severity of hot flashes, irritability, depression, and anxiety.
Below we have listed a range of recent studies carried out which look at the relationship between probiotics and menopause.
Study One – probiotics and menopause
A 2009 study published in Obstetrics and Gynecology looked at this very question. The researchers studied 90 women aged 41-58 who were going through menopausal symptoms. They divided the women into 2 groups; those women who took a probiotic twice daily and those women who took a placebo.
After 12 weeks, they found that those women taking the probiotics had reduced menopausal symptoms like hot flashes and vaginal dryness as well as increased quality of life compared to controls (those taking the placebo). But, this was just one study.
Study Two – probiotics and menopause
A 2012 study published in the same journal looked at this question again. This time the researchers studied 69 women ages 48-58 who were going through menopausal symptoms. They divided them into 2 groups; those who took a probiotic twice daily and those who took a placebo.
And, they also used vaginal inflammatory markers to measure the severity of menopausal symptoms. They found that women taking the probiotics had a significant reduction in vaginal inflammatory markers compared to controls (those taking the placebo).
Study Three – probiotics and menopause
A recent study has shown that the type of probiotics a woman takes during menopause can have a significant impact on her health. The study, which was conducted by researchers at the University of Maryland School of Medicine, found that certain probiotics can help to reduce the severity of hot flashes and other symptoms associated with menopause.
According to researchers, probiotics have a significant impact on hormone regulation and other functions in the body. In fact, scientists found that women who took a specific type of yeast known as "Saccharomyces boulardii" had decreased severity of hot flashes by up to three times when compared with women who did not take the yeast. The study also found that the yeast appeared to help reduce vaginal dryness, another common menopausal symptom.
The study is just one of a number of studies that have been conducted on the benefits of probiotics. In addition to helping with menopause-related symptoms, other studies have shown that certain types of probiotics may even help prevent obesity and reduce the risk of cancer.
In conclusion
Though the research is still in its early stages, it seems that probiotics may be able to help lessen some of the symptoms associated with menopause. If you're experiencing Menopause symptoms, you may want to consider adding a probiotic supplement to your diet.
Speak to your doctor if you have any questions about whether or not probiotics could help alleviate your particular set of symptoms.
A quick reminder ..
Probiotics.tips aim to provide the most up-to-date information, help, and advice for YOU to make informed decisions. If you are unsure or uncertain and require more clarity, please reach out to us and we will gladly come back and advise you as best we can.
The best means to reach us is via email at info@probiotics.tips or fill out the form on our Contact Us page – click here.
Probiotics.tips
Bestseller No. 2
Original Slim Gut Bundle | Provitalize & Previtalize Bundle - Natural Menopause Probiotic and Prebiotic
OVERVIEW: The Slim Gut Bundle is our most popular probiotic + prebiotic bundle. It's created for women who want to get the best out of our unique probiotic strains. Slim Gut utilizes the synergistic effect of probiotic and prebiotics to amplify the weight loss effects of Provitalize, allowing our customers to see faster and better weight management results.
BENEFITS: Accelerate weight management, boost metabolism and fat burn, provide relief from hot flashes & night sweats, promote gut health and soothe IBS symptoms, curbs sugar cravings, manage inflammation and joint pains, rebalance hormonal levels naturally, boost immunity.
INGREDIENTS: L.Gasseri, B.Breve, B.Lactis, Fructooligosaccharides (FOS), Inulin, Galacto-oligosaccharides (GOS), Xylooligosaccharides (XOS), Turmeric Root Extract, Moringa Leaf Extract, Curry Leaf Extract, Burdock Root, Bioperine, Sunflower Lecithin, DRCaps
DIETARY FEATURES: This menopause supplement bundle is 100% natural, soy-free, gluten-free & GMO-Free. Hormone & estrogen free.
RETURN POLICY: Our products are meant to be consumed within 30 days after opening thus we are not accepting returns to ensure that only the highest quality products go to our customers. If you have any concerns, send us a message by reporting a problem with your order, select 'Other issue' as the reason, and select 'Contact seller'. Our dedicated Customer Service team will get back to you within 24 hours.
Bestseller No. 3
MENOLABS MenoFit - Menopause Supplements for Women - Menopause + Perimenopause Relief for Hot Flashes, Weight Management, Low Energy, Mood, Hormone Support - 60 Herbal Capsules with Probiotics
Probiotics for Women weight loss: MenoFit provides menopause support as well as natural weight loss management for women. By closely following our recommended diet and taking our probiotic supplements, women are able to populate healthy gut bacteria needed for weight loss. Within months, women can experience results with their weight management.
Boosts energy & cognitive function: One of the many natural ingredients in our menopause supplements for women is Magnolia Bark Extract. Studies have shown that Magnolia Bark Extract may support anxiety, insomnia, irritability, and other areas of neurology affected by hormonal fluctuations in menopause.
Hormone balance for Women: Our supplements can help aid hormonal imbalance from Menopause. Probiotics have shown a positive impact balancing the body's hormones so that weight loss is easier to achieve during and after menopause.
Hot flash and night sweats relief: MenoFit is doctor-formulated to provide natural hot flashes menopause relief. Our supplements contain herbal extracts formulated to help reduce the frequency and severity of hot flashes, mood swings and night sweats.
Support your symptoms with a special blend of 28 natural ingredients. MenoLabs menopause supplements are made of a patented probiotic blend that aids in weight loss that is activated by a healthy diet rich in fiber and optimum water consumption.
Sale
Bestseller No. 4
Physician's CHOICE Probiotics for Weight Management & Bloating- 6 Probiotic Strains - ACV - Green Tea & Cayenne - Supports Metabolism & Gut Health - Weight Management for Women & Men - 30 ct
Supports Weight Management: In a Clinical study, 100 patients lost an average of over 30 lbs. in 90 days taking 300 mg of stimulant-free Greenselect Phytosome daily with a reduced-calorie diet & exercise. Greenselect is a green tea caffeine free extract
Supports Gut & Bloating: Contains Probiotics & organic prebiotics with natural green tea extract. With our weight management probiotics you can be assured that our formula has been formulated to you on your weight management journey
Supports Digestive Health & Balance: A daily probiotic and organic prebiotic with digestive enzymes to promote gut health and balance. These strains act together in supporting gut health. Our formula contains Capsimax to help promote weight management
Probiotics to Support Weight Management for Women & Men: Our probiotic for women & men is designed to support weight loss management & digestive health. Thin30 is a useful diet aid that is a great addition to your diet & exercise regimen.
Safety Assured Standard of Quality: Our Probiotic is 3rd-party tested for purity, manufactured in the USA using imported and domestic ingredients in a cGMP compliant facility. Our probiotics for women & men for weight management are non-GMO