It's no secret that probiotics are good for you, but did you know they can also be beneficial for your children? And specifically your child's immunity?
Probiotics offer a variety of health benefits for both children and adults, but most people don't know about them.
By giving your child a probiotic supplement every day, you can help support their immune system, digestion, and overall wellbeing. Probiotics are a safe and natural way to keep your kids healthy this winter.
What are probiotics and how do they work to support immunity
Probiotics are live microorganisms, typically bacteria, that are consumed in order to maintain or improve the health of the gastrointestinal tract. Probiotics are thought to work by maintaining the balance of good and bad bacteria in the gut, which is important for a child's immunity.
In addition, they may help to reduce inflammation and fight infections. While more research is needed to confirm the exact benefits of probiotics, there is evidence that they can play a role in supporting a child's immunity.
They work by helping to crowd out harmful bacteria and preventing their growth. In addition, probiotics produce short-chain fatty acids that have been shown to boost immunity. Therefore, including probiotics in your child's diet may help to support their overall health and immunity.
The benefits of probiotics for children
Probiotics are live microorganisms that are similar to the bacteria already found in a child's gastrointestinal tract. When taken in adequate amounts, probiotics can confer a number of health benefits, including strengthening a child's immunity.
The human gastrointestinal tract is home to a complex and diverse ecosystem of microorganisms, many of which are essential for good health. These so-called "friendly" bacteria, or probiotics, play an important role in child development, helping to support the child's immune system and protect against infections.
Research has shown that probiotic supplementation can help to reduce the incidence of respiratory infections, as well as the duration and severity of diarrhea episodes in children. In addition, probiotics have been shown to improve symptoms of allergies and eczema.
As such, they can be an important part of a child's overall healthcare regimen. While probiotics are generally safe and well-tolerated, it is important to speak with a child's healthcare provider before starting any supplement regimen.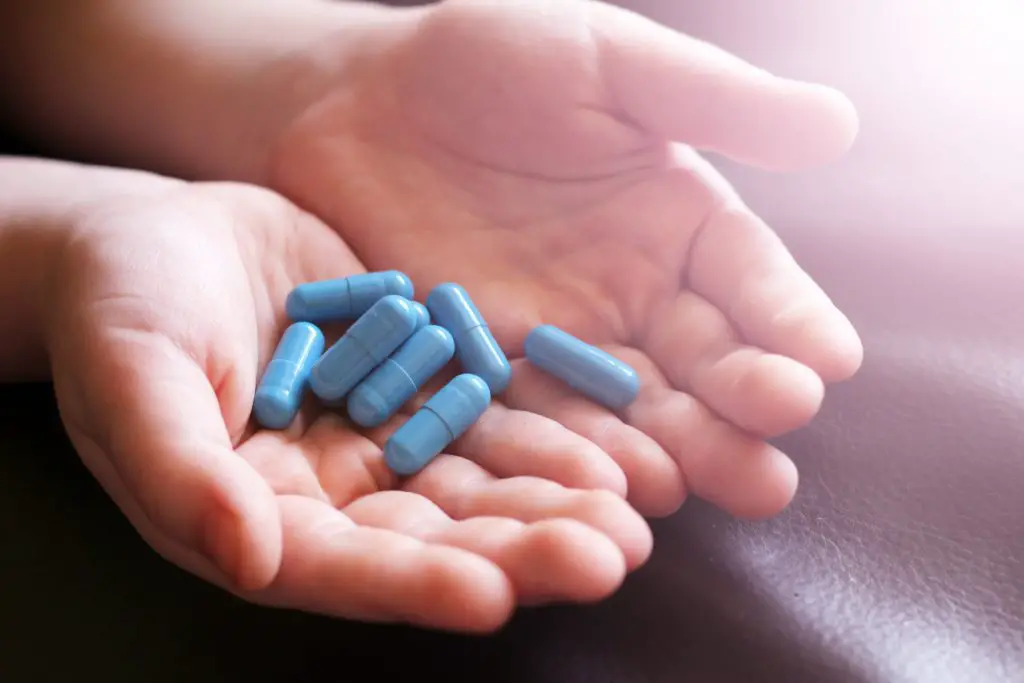 How to choose a good probiotic supplement for your child
As parents, we want to do everything we can to keep our children healthy. One way to do that is to make sure they are taking a good probiotic supplement. Probiotics are beneficial bacteria that help to keep the gut and digestive system healthy.
They can also help to boost a child's immunity. When choosing a probiotic supplement for your child, it is important to look for one that contains live and active cultures.
You should also look for a supplement that is specific for children and that contains the right mix of bacteria strains for your child's needs.
Sale
Bestseller No. 1
SmartyPants Kids Probiotic Immunity Gummies: Prebiotics & Probiotics for Immune Support & Digestive Comfort, Strawberry Crème Flavor, 60 Gummy Vitamins, 30 Day Supply, No Refrigeration Required
PREBIOTIC AND PROBIOTIC IMMUNITY FORMULA: Chewable gummy vitamin for kids with prebiotics and probiotics to boost immunity and support digestive health - all in one.*
ALLERGEN FRIENDLY: Non-GMO Project Verified. Vegan. No synthetic colors, artificial flavor or sweeteners. Free of gluten, gelatin, milk, eggs, shellfish, soy, peanut, wheat, fish and tree nuts. No refrigeration required.
Directions: For Children 3 Years Of Age And Older, Take Two (2) Gummies Daily; May Be Taken With Or Without Food; Chew Each Gummy Thoroughly
95% SURVIVABILITY: 7 billion CFU per serving in spore form – 95% will reach your lower digestive tract alive where it can flourish and support the growth of good bacteria.
TOP RATING FOR PURITY AND VALUE: All SmartyPants supplements are Clean Label Project certified, the highest rating for product purity and value. So you can always trust you're getting the safest, cleanest products possible for you and your family.
Sale
Bestseller No. 2
Culturelle Kids Daily Probiotic Supplement - Helps Support a Healthy Immune & Digestive System* - #1 Pediatrician Recommended Brand - For Age 3+ - 30 Single Packets
PROBIOTICS FOR KIDS: From the #1 Pediatrician-Recommended Probiotic Brand, Culturelle Kids helps promote your child's digestive health and immune support when taken regularly
PROVEN EFFECTIVE STRAIN: Lactobacillus rhamnosus GG (LGG) - the key ingredient in Culturelle Kids Daily Probiotic Packets is clinically proven to help with occasional tummy troubles, like diarrhea and occasional digestive upset
PROBIOTIC POWER: Culturelle Kids is a flavorless probiotic formulated with 5 billion CFUs (colony-forming units) of the most clinically studied LGG probiotic, proven to boost digestive & immune support
SAFE & EASY TO TAKE: Take one (1) packet daily; For best results, mix one (1) flavorless, dissolvable packet into food such as yogurt or applesauce; Do not add to hot food or beverage
NO REFRIGERATION REQUIRED: Every package of Culturelle Probiotics meets the highest standards for purity & potency when consumed; To preserve the billions of CFUs in your Culturelle Probiotics, store them in a cool, dry place away from sunlight
Sale
Bestseller No. 3
Garden of Life Dr. Formulated Probiotics Organic Kids+ Plus Vitamin C & D - Berry Cherry - Gluten, Dairy & Soy Free Immune & Digestive Health Supplement, No Added Sugar, 30 Chewables (Shelf Stable)
DOCTOR FORMULATED IMMUNE SUPPORT FOR KIDS: Supports immune system and digestive health with 5 billion CFU and 14 probiotic strains, prebiotics and Whole Food vitamins C and D, all in one yummy chewable tablet that is gluten free, dairy free and soy free
GLUTEN-FREE DIGESTION SUPPORT: This 5 Billion CFU once daily probiotic supplement contains Lactobacillus acidophilus, gasseri, paracasei, and plantarum as well as Bifidobacterium (Bifidobacteria) lactis, breve, infantis, and bifidum for digestive health
WHOLE FOOD VITAMINS FOR KIDS: One-a-day Tasty Organic Berry Cherry flavor chewable probiotics for kids contain 30mg of Whole Food Vitamin C from Organic Amla Berry plus 400 IU of Whole Food Vitamin D, for added immune support—with no added sugar
PROBIOTIC POTENCY GUARANTEED THROUGH EXPIRATION: We begin with high levels of probiotics to ensure viability, even if the product is warm for a few days during shipment—especially during summer or in warmer climates; Shelf stable, no need to refrigerate
PREBIOTIC SUPPLEMENT: This prebiotic supplement contains Organic Acacia fiber and whole Cranberry—prebiotics which help good bacteria in the gut thrive; Dr. Formulated Probiotics for Kids is certified Organic, Non-GMO and Gluten Free and Vegetarian
Tips for ensuring your child gets the most out of their probiotics
Probiotics are live bacteria that are believed to have health benefits when consumed. They can be found in foods like yogurt and sauerkraut, or they can be taken as a supplement. Some research has shown that probiotics can help to boost a child's immunity, so they may be worth considering if your child is prone to getting sick.
However, it's important to know that not all probiotics are created equal. Here are a few tips to ensure your child gets the most out of their probiotics:
Look for a product that contains live and active cultures.
Be sure to give your child the recommended dose. More is not always better when it comes to probiotics.
Choose a product that has been tested for safety and efficacy.
Probiotics are best taken with food. Consider adding them to your child's breakfast or snack time routine.
By following these tips, you can help ensure your child gets the most benefit from probiotics.
In conclusion
How Probiotics Help Support Your Child's Immunity
With the onset of the darker months and spending more time indoors, it's inevitable that more germs and bugs will be transmissible to your child and bring on the inevitable coughs and colds.
So being better prepared by including the use of probiotics within your child's diet will help them and their immunity to combat any illnesses.
Supporting your child's immune system as they grow will serve them well for years to come.
A quick reminder ..
Probiotics.tips aim to provide the most up-to-date information, help, and advice for YOU to make informed decisions. If you are unsure or uncertain and require more clarity, please reach out to us and we will gladly come back and advise you as best we can.
The best means to reach us is via email at info@probiotics.tips or fill out the form on our Contact Us page – click here.
Probiotics.tips